02
Diamond Market
Intelligence
03
Professional Diamond
Screening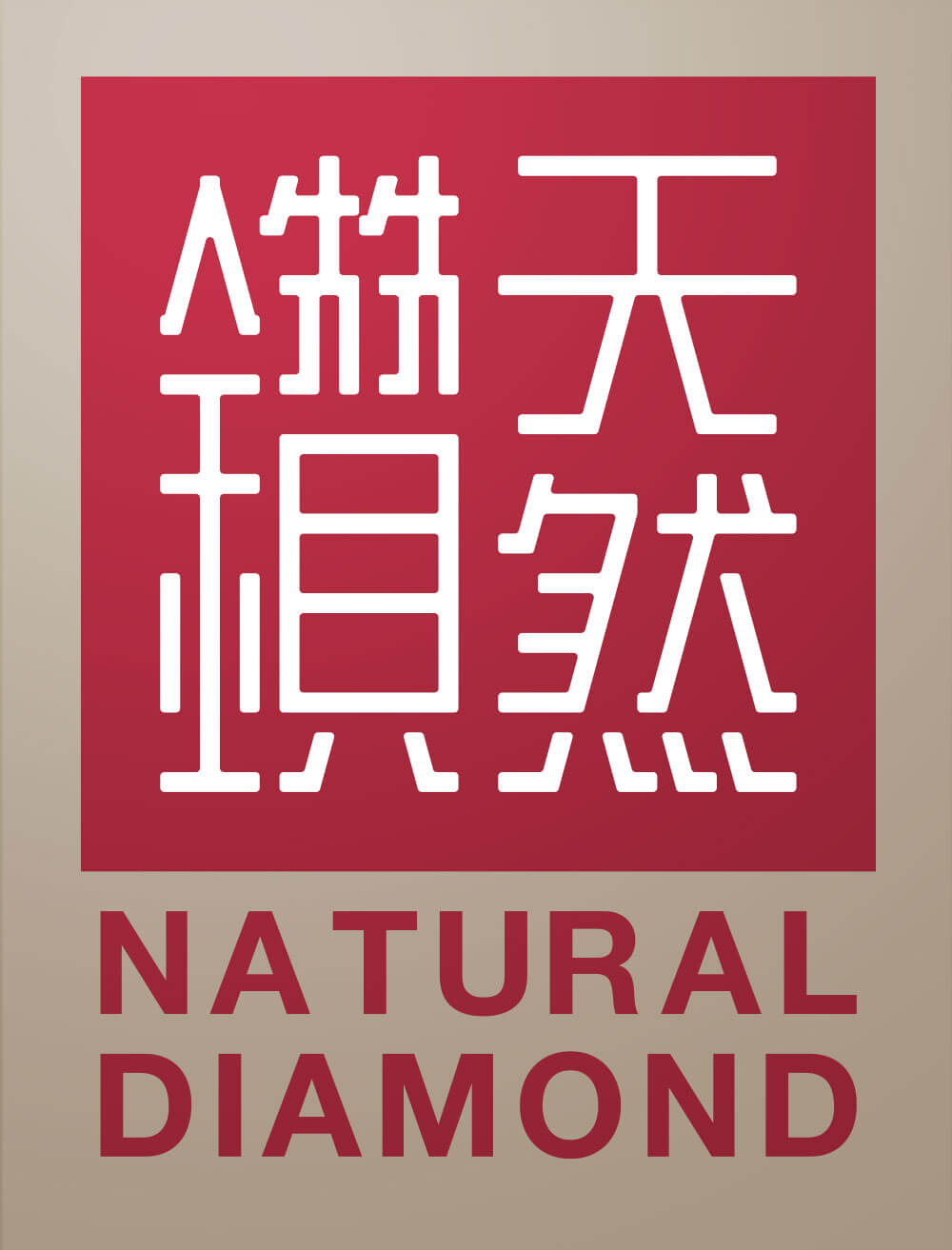 Natural radiance cannot be hidden.
So are you. So are diamonds.
Register the
Natural Diamond Journey
now to learn about the ISO9001 professional
natural diamond inspection and discover the unique beauty of Natural Diamond.
Start the journey

Real & Fake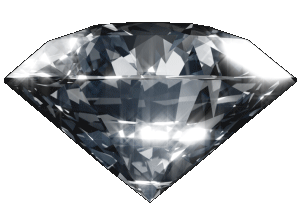 Every natural diamond is a precious and unique gift from nature,
taking billions of years to be formed and shaped. However, have you ever
thought about the authenticity of your diamond jewelleries?
Diamond Market Intelligence
Consumers might purchase counterfeits at a high price
from dishonest merchants, considering the high penetration of synthetic stones.
持真證書假石闖兩當舖假鑽男事敗被捕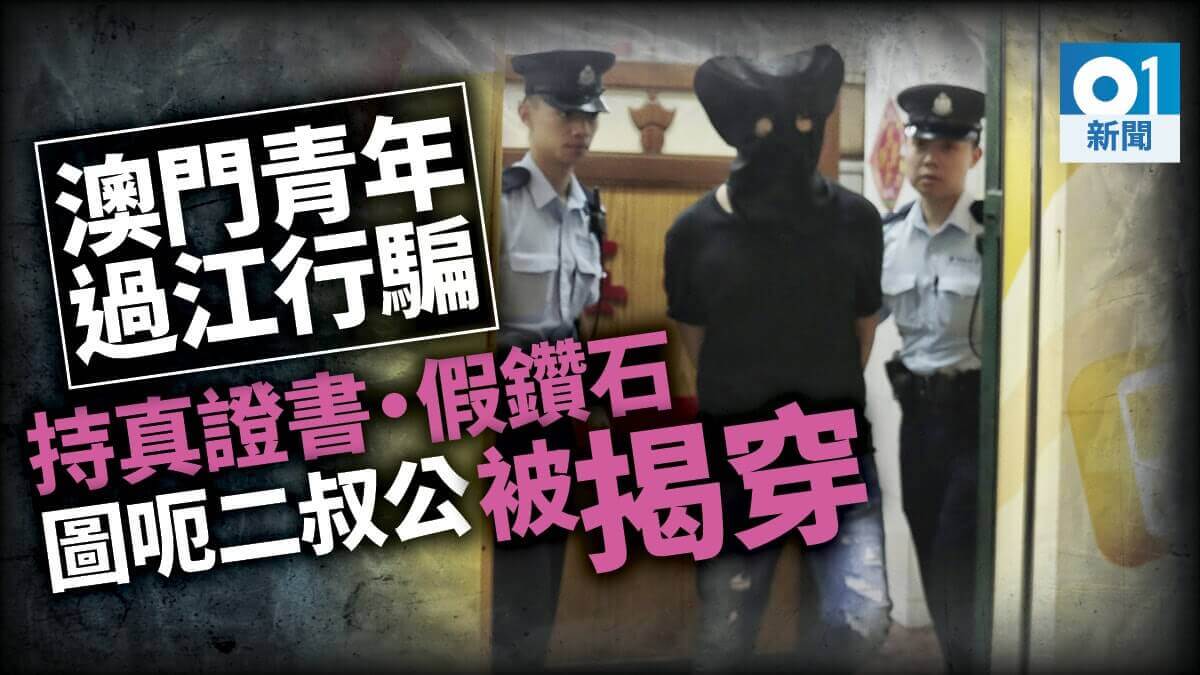 假的真不了。一名年約30歲澳門男子,手持一粒仿真度極高的假鑽石及一張真證書,今日先後往荃灣及旺角的當舖碰運氣圖典當。該男子並訛稱該鑽石有3卡、值逾20萬元,卻處處碰壁,最終逃不過驗鑽機的「法眼」,當場被職員截停,由到場警員拘捕帶署,警方正調查他是否「假鑽黨」成員。

2018年4月14日 香港01
合成鑽充火鑽呃盡港澳當舖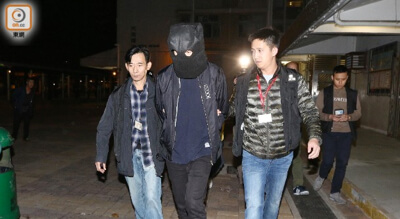 合成鑽充火鑽,攻陷港澳當舖呃逾百萬元!一對八十後男女涉嫌於九個月內多次以仿真度高的合成鑽石充當名鑽,到各區當舖典當騙走約九十七萬元。警方經調查後,昨在尖沙咀及黃大仙拘捕兩人,揭發假鑽黨行騙地區蔓延至澳門,至少八間澳門當舖中招,其中一間更被騙多達五次,料兩人於港澳共騙取逾一百二十萬元。有受害當舖職員指經此一役後,收取鑽石時會採取更嚴謹檢查措施。

2018年1月6日 東方日報
高仿合成鑽扮真貨 價值僅十分一 情侶被捕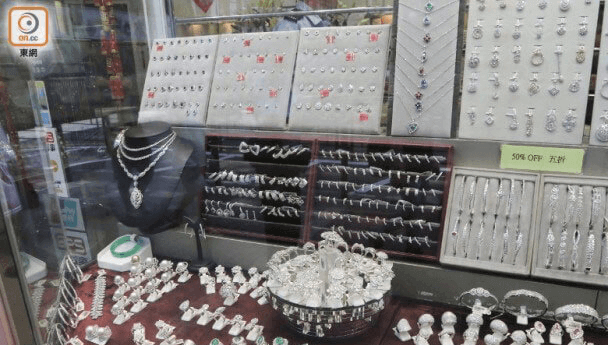 「假鑽黨」攻陷港澳當舖。一對情侶檔騙徒在過去兩年多次以仿真度極高的廉價合成鑽石冒充真鑽石,前往港、澳多間當舖「典當」。結果在十多間當舖騙得百多萬元,警方追查後前晚在九龍區拘捕該對騙徒情侶,並起獲大叠當票、銀行卡等,正追緝有否同黨在逃。

2018年1月6日 蘋果日報
How could consumers identify a trustworthy merchant
and invest wisely on Natural Diamond?
Professional Diamond Screening
We value every diamond as much as you do
and we believe that a worldwide recognised quality management system is what you can trust.
Inspected by the ISO9001-certified verification process, each of our diamonds is
guaranteed to be truly natural, giving you all the brilliance and sincerity you deserved.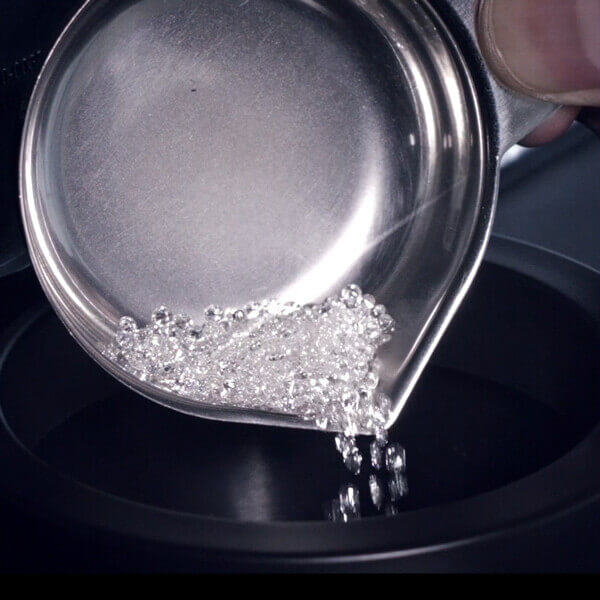 Super De Beers Automated
Melee Screening (AMS 2)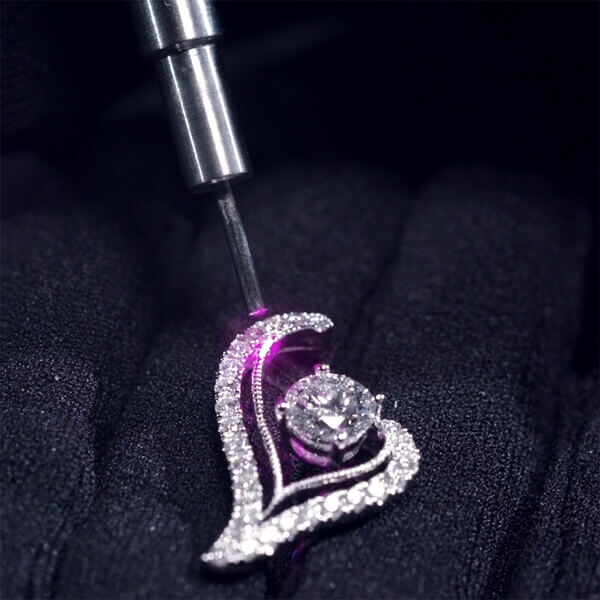 GIA iD100™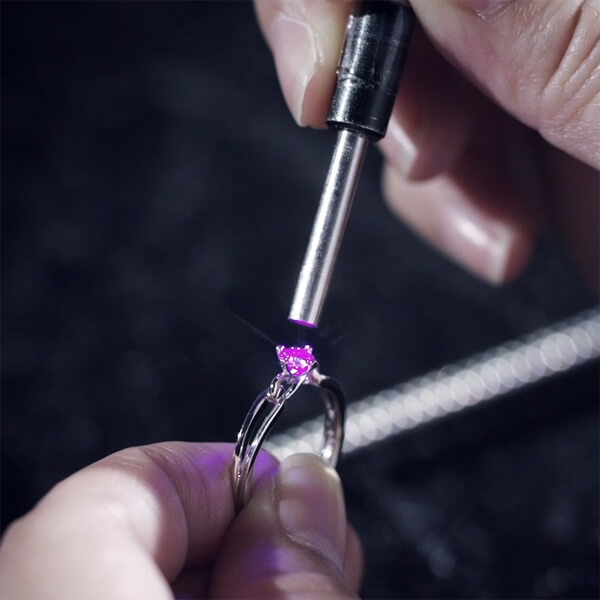 DS2000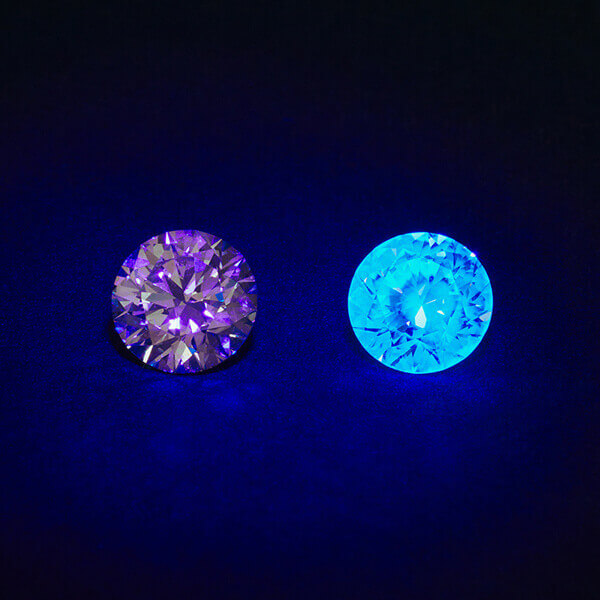 GLIS3000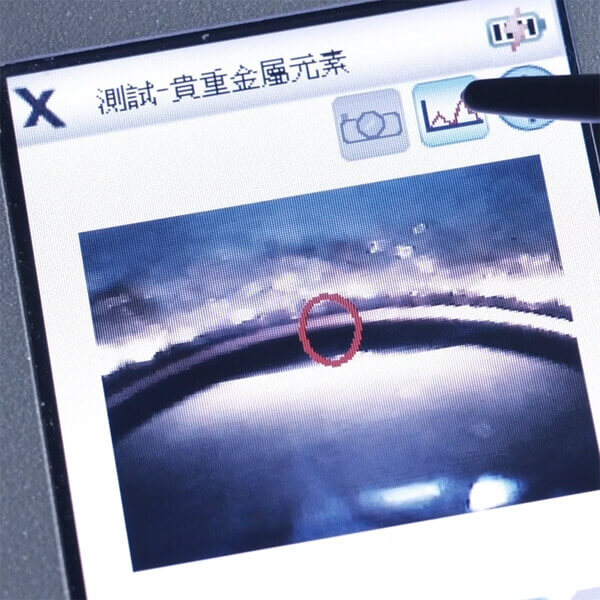 OLYMPUS GoldXpert
Experience Gallery
Natural Diamond Experience Gallery is therefore created to cast a light on the secrets of
the diamond kingdom, and to guide all amateurs to become connoisseurs
through a series of interactive experience, opening your eyes with the exquisiteness
of the ISO9001 professional natural diamond inspection and become one of our industry insiders! Sign Your Blessing
The exclusive and unique "Sign Your Blessing" diamond laser inscription service
adds a personal touch to your diamond and makes it even more valuable and worth cherishing.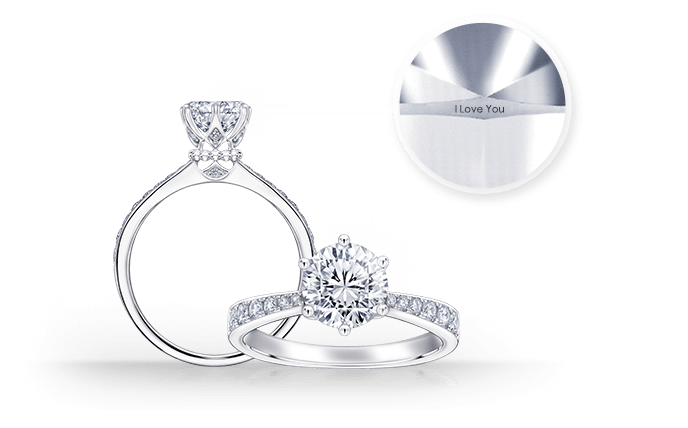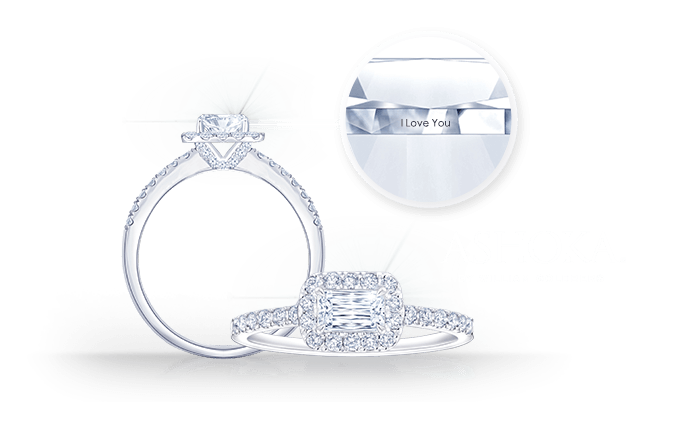 + WHAT is "Sign Your Blessing"?
+ WHY should we choose
"Sign Your Blessing"?
+ HOW to "Sign Your Blessing"?
Every diamond has its own story and YOU give the meaning of it! "Sign Your Blessing"
is the service using Low Level Laser (Cold Laser) to inscribe customized messages
to express your blessing to the beloved one.
No matter you are celebrating anniversary with your soulmate,
the birth of your new-born baby or cheering for yourself,
you can record precious moments on the natural diamonds by
"Sign Your Blessing" Laser Inscription Service.
It is generally applicable to The Leo Diamond
®
with
0.18 carat or above, and ASHOKA® Diamond with 0.18-0.99 carat.
For more details, please contact our staff at MaBelle.
Discover More
Natural Diamond. Eternal Promise.
Join us to embark on an educative journey of the ISO9001 professional
natural diamond inspection, and discover the unique beauty of Natural Diamond.
Register now to enjoy special surprises upon completion of the journey!
Address
23rd Floor, Oliv, No.15 Sharp Street East, Causeway Bay, Hong Kong
(10-min walk from MTR Causeway Bay Station Exit A)
Opening Hours
Monday to Sunday 11:30am – 8:30pm
Contact Us
Customer Hotline : (852) 3925 0470